Meet the Muse Vol. I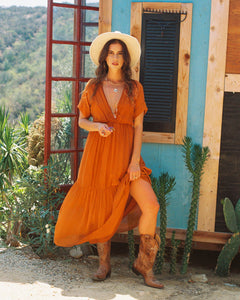 Meet Taylor
Model, singer, and dancer, a triple threat - We sat down with our muse Taylor to chat about her career as an artist and the women in her life who inspire her.
Tell us a little about Taylor.
My name is Taylor Ann Trad but most people know me as Mermaid Vision. I'm an artist at heart who sings, models, dances, teaches yoga, and facilitates sound baths. I have a blue nose pitbull in which I rescued BC (Before Covid) who has completely taken up residency in both my head and heart.
If you weren't modeling, what would you be doing?
If I wasn't modeling I'd be taking photos. Photography has always been a hobby of mine since I was a kid. I run a secret photo account called @mermaiddisposables that I started back in 2016 in order to have a platform for all the photos I take.


Who are the women who inspire you?
My grandmother Tianne Sanders who is a professional dancer and actress! She was in the Original West Side Story on Broadway, South Pacific on Broadway. She played Cleopatra's right hand woman in the film with Elizabeth Taylor and started the first ever dance studio in Palm Springs. She's a real powerhouse of a woman and someone that I truly look up to and aspire to be like.
What songs are you currently listening to on repeat?
Hmmm, I go in and out of different songs but I have a playlist I created on my Spotify (Mermaid Vision) which is called "Grooving on a Sunday" that's fully my vibe at this very moment!
Best place for a weekend getaway from Los Angeles?
Easy answer for me: Palm Springs, since I was born there and my whole family lives out there! Though, I'd really love to drive up north soon and check out the scene and spend some time up there for a change :)
What is your must-have beauty essential?
Clean beauty everything! I love the brand Odacite for skincare!! It's all organic, all natural ingredients. They're offering my followers 15% off with the code #MERMAIDVISION which is amazing! My makeup is also all clean beauty. I'm a big fan of RMS (OG of clean beauty makeup), Kosas, Ilia, & Juice Beauty!
What was the standout piece for you from the FW21 collection?
I'd have to say the Rowan coat I wore, the Aurelia skirt, and the Aruba dress!! (100% need the dress and coat in my closet). The coat is perfect for Fall/Winter weather and is light enough to travel with.
Your go-to rainy day movie?
My go to rainy day movie has to be anything original Disney. The music truly speaks to me on a soul level. Pocahontas, The Lion King, and The Jungle Book truly have some of the finest orchestration my ears have ever heard (plus it also helps that it reminds me of the freedom of being a child with not one care in the world).
Taylor wears the Aruba Dress, Keva Top, Rory Dress, Karina Sweater, and Aurelia Skirt from The Wayfarer Collection.